PlayStation gamers will have to act fast as we gear up for the Q4 holidays. Now that PlayStation VR is out, there has been a stream of new units coming in, but the holiday rush might leave some without one for a while. With Black Friday, and the Christmas shopping season approaching, we're not sure if there will be enough units for the demand. The best time to get your PSVR headset if you plan on getting on this year is now. before the majority does their shopping.
PSVR has a great amount of fantastic launch titles such as RIGS, Tumble VR, Until Dawn Rush of Blood, and more! There are even a few apps that are adding some great experiences other than gaming for your PlayStation VR headset. More VR games are coming out this year, especially in 2017 so go ahead and check out whats here now, it's gonna be a big library to dive into. You cant currently pick up the PlayStation VR at Amazon until October 31st (it was available earlier, that's how fast it's selling out). There are varying results at retailers like Gamestop, Walmart, and Best Buy for example right now. How this translates to which sells out faster is unknown as when PSVR preorders went live, Amazon sold out the quickest, while Gamestop had some units left over hours after.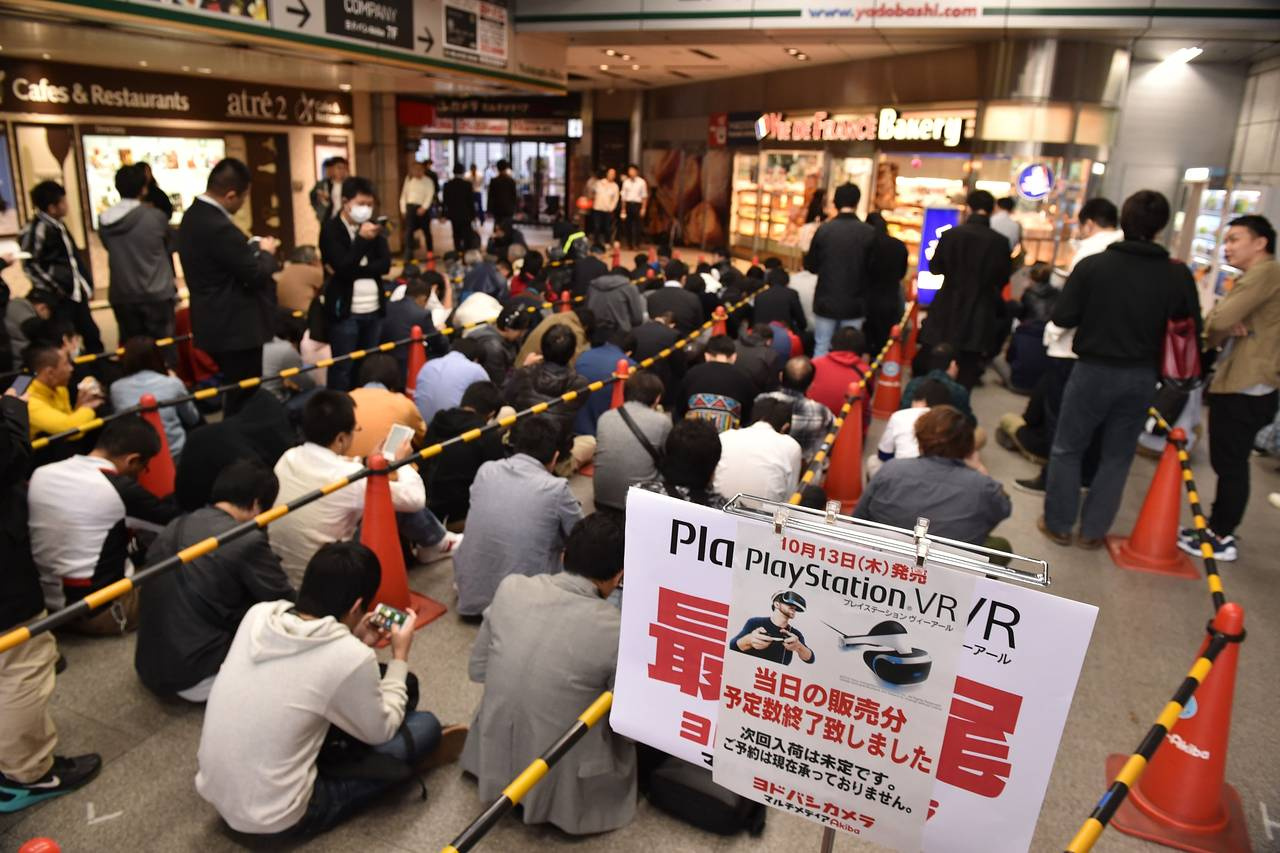 Factor in that the PS4 Pro is out soon and many are going to be picking up their PSVR headsets along with the new system. We may very well see shortages during the holidays. Whenever you get your PlayStation VR headset, be sure to share us your moments by Tweeting us @PlayStation4VR on Twitter. We'll be featuring your videos and snapshots here and our on other social media pages. There will be more to come so stay tuned and remember, we're all a step closer to PS9.